Biography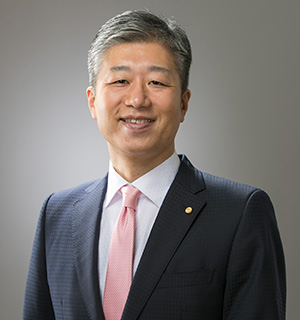 Mr. Umino, the founder, was born in 1971, in Hakusan City (originally, Mikawa town), Ishikawa Prefecture. He is a graduate of Kanazawa-Izumigaoka High School (1990) and Osaka University (1995). In the university, he majored Naval Architecture and Ocean Engineering.
As an engineer of American Bureau of Shipping (1995-1999), he involved in strength calculation of ships, offshore structures, and machineries. He also established rules related to construction and installation thereof, and issued certificate documents.
As a chief patent engineer of Koyo International Patent Firm (1999-2004) in Shinjuku, Tokyo, he drafted more than 300 patent applications including machines, constructions, automobiles, optics, and electronics applications. His major client was Fuji Heavy Industries (SUBARU), Konica Minolta, CASIO, JUKI, TS-Tech, Misawa Home, Nishimatsu Construction, Kenwood, Namiki Precision Jewel. He also handled many appeal cases.
In Kanazawa University TLO (2004-2009), he was in charge of technology transfer, patent licensing, consultation with engineers, docketing management and many intellectual property events. He also involved in executions of patent licensing with companies in JP, US and EP, which is expected to be a revenue of \400M.
In 2009, he founded Hyakumangoku Patent Law Firm.
Education
– B.S., Naval Architecture and Ocean Engineering, 1995, Osaka University
– Practical training (Organized by JIII), 2004-2005
Admissions
– Japan Patent Attorney (Benrishi), 2007
– TOEIC Score 840.
Memberships
– Japanese Patent Attorneys Association (JPAA)
 Advisor of Design Patent Expert Committee, 2017
– Japan Advanced Institute of Science and Technology (JAIST)
 Patent Advisor, 2011-2016
– Kanazawa University Law School
 Part time lecturer, 2014-2016
– Japan Science and Technology Agency (JST)
 Technical Advisor of Matching Planner Program, 2015-2016
– JIII Ishikawa Prefecture
 Board Member
 Patent expert of Small and Medium Enterprise intellectual property support program
– Ishikawa Sunrise Industries Creation Organization (ISICO)
 Dispatched Expert of Small and Medium Enterprise supporting network program
– Kanazawa Chamber of Commerce and Industry
 Expert of Expert Bank Program
– National Center for Industrial Property Information and Training (INPIT)
 Dispatched Expert of consultation enhancement program, 2016-2017
– Japan Industrial Designers' Association (JIDA)
 Supporting member, 2018
Blog
MORE